Tadoba Andheri National Park
Tadoba Andheri Tiger Reserve also known as the 'Jewel of Vidharba' is situated in the Chandrapur district in the northern eastern part of Maharashtra. It is one of the oldest national parks of the state that covers the area of around 626 square kilometers. The park was declared a Project Tiger Reserve in 1993.
The park is actually a combination of two reserves, the Tadoba Reserve, which is a tropical dry deciduous forest with dense woodlands, and the Andheri Sanctuary, that gets its name from the Andheri River meandering through it.
Wildlife at Tadoba
The Tadoba Tiger Reserve is home to the Bengal tiger and many other mammals such as the Indian leopards, sloth bears, gaur, dhole, striped hyena, small Indian Civet, jungle cats, sambar, spotted deer, barking deer, chital, chausingha and neelgai. Being less commercialized, Tadoba still has a pristine eco system, including its very own unique "ghost trees", large trees, that have completely white barks.
Safari in Tadoba
There are six gates in Tadoba such as the Mohrali Gate, Kuswanda, Navegaon Gate, Pangdi Gate and Zari Gate where the wildlife enthusiasts can enjoy a jeep safari tour. It is to be noted that the safari tour must be booked in advance from the DFO (Divisional Forest Officer) office located at Chandrapur.
Best Time to Visit
The reserve is open throughout the year. However, the best time to visit Tadoba is from February to May.
How to Reach
By Air : The nearest airport to the park is Nagpur, which is 170 kms / 4 hours away.

By Train : The closest railway station is Chandrapur (located 45kms/1 hour away).

By Road : The nearest bus stands are Chandrapur (45 kms) and Chimur (32 kms).
---
Recommended accommodation in Tadoba
Itineraries including Tadoba National Park:

---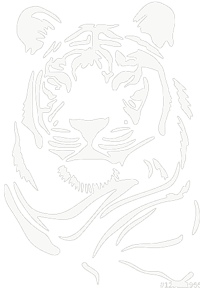 Best Season:
April to May
Popular Location:
Maharashtra, India