Periyar National Park
Periyar National Park is located in the Thekkady district of Kerala and one of the twenty seven Project Tiger reserves in India. The picturesque beauty of the park and the amazing wildlife captivates the attention of the wildlife enthusiasts.
Wildlife at Periyar
Periyar National Park also has a rich and varied bird fauna and such as Grey Junglefowl, Malabar Grey Hornbill, Malabar Parakeet, White-cheeked Barbet, Crimson fronted Barbet, Black-headed Cuckoo-Shrike, Heart-Spotted Woodpecker, Rufous Babbler, White-bellied Blue Flycatcher, Rufous-tailed Flycatcher, Ruby-throated Bulbul and White-bellied Treepie.

Game viewing in the park is done on boats. The boat journeys on the lake Periyar provide unrivalled opportunities for observing mammals, particularly Elephant, at close range. Other mammals found in abundance here include Sambar, Nilgiri Langur, Malabar Giant Squirrel, Three-striped Palm Squirrel and Bonnet Macaque. Tiger sightings are relatively rare in Periyar, since game viewing is by boat and the big cats have sufficient cover to hide themselves. Another interesting activity in the park is guided Jungle treks that are possible almost all day, and even late at night.
Safari in Periyar
Boat safari in Periyar is one of the best means to marvel at the magnificent flora and fauna of the park.
Best Time to Visit
The park is open all year round. The winter months from October to February are exceedingly pleasant, and considered the best time to go. The summer, from March to May, though it may be pretty hot, is a great time to see wildlife.
How to Reach
By Air: Madurai (140 kms), Cochin (190 kms) and Thiruvananthapuram (267 kms) are the nearest airports to reach the park conveniently.

By Train: Kottayam (114 kms) is the nearest railway station to the park.

By Road: The park is located about 200 kms/4 hours away from Cochin.
---
Recommended accommodation in Periyar
Itineraries including Periyar National Park:

---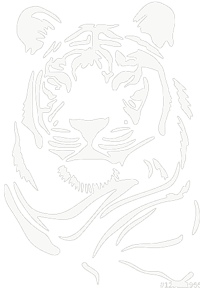 Best Season:
Mar - May , Oct to Feb