Kanha National Park
Kanha, popularly known as the 'Land of Tiger' is situated in the Mandla and Balaghat districts of Madhya Pradesh. The picturesque Kanha National Park was the inspiration behind famous poet and novelist Rudyard Kipling's unforgettable classic 'The Jungle Book'. And, if one can transcend into time, a barefooted Mowgli would perhaps come padding along the dusty trail. The enchanting beauty of the park has not faded over time and it still captivates the attention of the tourists.
The sprawling 940 sq kms Kanha National Park was created in 1955 and since then, it has left no stone unturned to preserve various species of wildlife. Today, the park is one of the best maintained and most scenic wildlife reserves in Asia. By far the most striking features of the park are its open grassy meadows, where sighting blackbuck, swamp deer, sambhar and chital is common.

The Kanha Tiger Reserve is perhaps one of the best parks for sighting tigers. There are numerous reserves in India that are preserving this ferocious beast, but nowhere can you see them as often, and as regularly as in this Park.
Wildlife at Kanha
The main wildlife attractions found in the park are tiger, bison, gaur, sambhar, chital, barasingha, barking deer, black deer, black buck, chousingha, nilgai, mouse deer, sloth bear, jackal fox, porcupine, hyena, jungle cat, python, pea fowl, hare, monkey, mongoose, tiger, and leopard.

However, if one animal species were to represent Kanha, it would probably be the barasingha (twelve horned Deer), or the swamp deer. The barasinghas at Kanha National Park are unique, being the hard ground variety, which populate the large open tracts of grass amidst the forests of teak and bamboo. Twenty years ago, the barasingha was faced with extinction but some desperate measures including the fencing-off helped save them and again and the air in the park bugle with their rutting calls.
Safari in Kanha
Safaris in Kanha are conducted in Jeeps for sighting the majestic tigers.
Best Time to Visit
The Park is open from 1st October till 30th of June every year. The best time to visit Kanha would be from November to March.
How to Reach
By Air: Kanha is located about 156 kms away from Jabalpur Airport. Nagpur (200 kms) is also nearest airport that has direct daily flights from Delhi and Mumbai.

By Train: A lot of tourists travel from Delhi to Jabalpur (located 200 kms /5 hours) away using overnight train services from Delhi and Agra.

By Road: Kisli and Mukki villages are the nearest points to visit the park. Taxis or private cabs can be hired from Jabalpur and Bilaspur.
---

---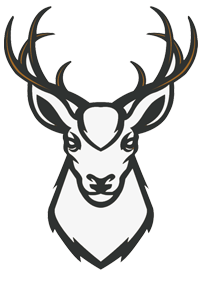 Best Season:
November to March
Location:
Madhya Pradesh, India