Nagarhole National Park
The Nagarhole National Park, also popularly known by the name Rajiv Gandhi National Park is situated in the districts of Mysore and Kodagu in the state of Karnataka. The park was accorded the status of a National Park in 1983. It encompasses the area where the Western Ghats integrate with the Deccan Plateau. It is flanked by the Bandipur National Park to the south-east and the Wayanad Wildlife Sanctuary to the south-west. Together with these parks, it forms part of the larger Nilgiri Biosphere Reserve, which has a total area of around 5500 sq km. Nurtured by the Kabini River, Nagarhole is blessed with unmatched bio-diversity, though elephants and tigers are the most popular inhabitants.
Wildlife at Nagarhole
The Nagarhole ecosystem supports the highest density of herbivores anywhere in south-east Asia. Large herbivores found in the park are Muntjac, Chital, Sambar, Four-horned Antelope, Gaur, Wild Pig, Asian Elephant, Common Langur and the Bonnet Macaque. The density of herbivores in Nagarhole, rivals that of the Masai Mara in Africa when taken on a per sq kilometer basis. Because the availability of prey is not a limiting resource, selective predation has facilitated large carnivore co-existence in the park and the predominant large predators found here are the Tigers, Leopards and Wild Dogs.
Safari in Nagarhole
Safari in Nagarhole National Park is conducted in four- seater Jeeps. Boat Safaris are also available on the Kabini River that is an excellent way to view wildlife.
Best Time to Visit
The Nagarhole National Park is open all year round. The winter months from November to February are exceedingly pleasant, and are the best time to visit, if you don't like hot weather. The summer months from March to May are a great time to see wildlife, including the tigers.
How to Reach
By Air: Mysore (96 km) and Bangalore (236 km) are the nearest airports to the park.

By Train: Mysore Railway Station (96 kms) is nearest to the park.

By Road: Nagarahole is 96 kms away from Mysore, 93 kms from Madikeri and 236 kms from Bangalore.
---
Recommended accommodation in Nagarhole
Itineraries including Nagarhole National Park:

---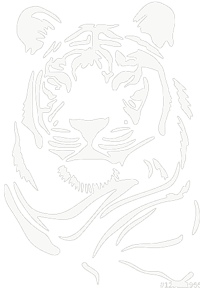 Best Season:
Mar - May , Nov to Feb
Location:
Karnataka, India