Kaziranga National Park
Kaziranga National Park, a famous UNESCO World Heritage site is located in Nagaon and Golaghat districts of Assam on the southern bank of the Brahmaputra River. The park is famous all across the world for the highest density of endangered one-horned rhinoceros. Kaziranga was bestowed with the world heritage site status in the year 1985.
The park consists of around 430 square kilometer tract of low-lying grassland sprinkled with shallow lakes and woodlands. The one-horned rhinoceros found in the park are more than two tons of frightening muscle and tank-like belligerence.
Wildlife at Kaziranga
Kaziranga is divided into three ranges, each having its own unique character and highlights. The popular central range supports higher density of Rhinos, Elephants and Water Buffalos, but it is the eastern range, which offers some of the most exciting and varied wildlife-watching in Kaziranga. At Sohola bheel you are likely to see Greater Adjutant Stork, Pallas' and Grey-headed Fishing Eagle and a great variety of waterfowl.

Otters are frequently seen on a nearby river, and the woodlands harbor woodpeckers, Fairy Bluebirds, flocks of Spot-winged Stares, warblers and much more. It is in this less visited region of the park that you will have the best chance of sighting Tigers.
Safari in Kaziranga
Jeep and Elephant safari are conducted in the park. The tourists can hop onto the back of an elephant and wander into the dense regions of the forests. The wildlife lovers can also enjoy a boat cruise in the Brahmaputra River along the park.
Best Time to Visit
The best time to visit Kaziranga National Park is from Mid-November to early April.
How to Reach
By Air: The nearest airport to the park is Jorhat, which is 90 kms away. There are regular daily flights to Guwahati from both Kolkata and Delhi

By Train: Jorhat (90 km.) Furketing (75 km.) and Guwahati (200 km.) are the nearest stations from where the visitors can reach the park conveniently.

By Road: Bokakhat, a serene town is 23 km away and the state run transport buses that run regularly from Guwahati and Kaziranga are available quite easily.
---
Recomended accomodation in Kaziranga
Itineraries including Kaziranga National Park:

---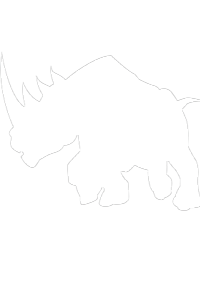 Best Season:
Feb - May , Jun - Oct , Nov - Feb
Popular Location:
Assam, India