Panna National Park
Panna Tiger Reserve is located in the Chattarpur district of Madhya Pradesh. It encompasses 543 square kilometers of varied habitats and extends along the River Ken, which flows north to join the Yamuna River, a tributary of the mighty Ganges.
The region, which is famous for its diamonds, is also home to some of the best wildlife species and thanks to the recent conservation efforts, it has now become one of the premier national parks in the country.
Wildlife at Panna
While, Tiger sighting is not very common in the park now, there are other rare species such as Leopard and Wolf that can be spotted here. Herds of Spotted Deer, Nilgai, Chinkara and Sambar inhabit the reserve forming the principal prey species for the Tigers and other big cats. The former hunting preserve of the Panna family, the park comprises large tracts of riverine forest providing perfect cover for both predators and prey.

A Gharial sanctuary along the river Ken near the spectacular Raneh Falls is an added attraction where we may be lucky to see a number of these endangered fish eating crocodiles basking on the muddy banks.

For keen birders, over 200 species of birds have been identified in the reserve and the visitors are likely to see more than 100 species around the reserve to augment the mammal observations. Many kinds of bird species such as the Black-Shouldered Kite, Crested Serpent Eagle, White-Eyed Buzzard, Shikra, and several species of Vulture along with Malabar Pied Hornbill, Black-headed Oriole, and a selection of Flycatchers, Babblers and Warblers.
Safari in Panna
Safaris in Panna National Park are conducted in Jeeps for sighting the tigers.
Best Time to Visit
Panna National Park is open from 16th October till 30th of June every year. The best time to visit the park would be from November to March.
How to Reach
By Air: Panna is conveniently located, about 35 kms / 1 hour away from Khajuraho Airport that has direct daily flights from Delhi and Varanasi.

By Train: Satna (70 kms) is the nearest railway station from the park.

By Road: The park can be quite easily reached through Jhansi (200 kms), Jabalpur (215 kms), Katni (125 kms) and Madla (24 kms).
---
Recommended accommodation in Panna
Itineraries including Panna National Park:

---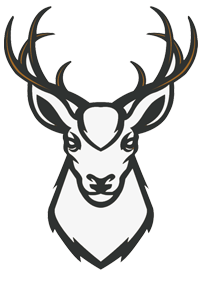 Best Season:
November to March
Location:
Madhya Pradesh, India