Pench National Park
Pench National Park is located in the Seoni and Chhindwara districts of Madhya Pradesh. It is the 19th Project Tiger Reserve and has been one of the best kept parks among wildlife enthusiasts who have bedazzled by its immensely varied flora and fauna.
No wonder the area providing a backdrop for its animal character dominated by fairly open canopy of mixed forests, predominantly teaks and open grassy patches. The park with its undulating land boasts of the highest density of herbivores in any Indian park.
Wildlife at Pench
The population of cheetal or spotted deer is particularly high and there is also abundance of sambar and nilgai in Pench National Park. Visitors cannot fail to be amazed by the mighty gaur or Indian bison, which shares its home with such diverse creatures as wild boar, sloth bear, dhole, and mongoose and jungle cat. As its name implies, the Pench Tiger reserve is also home to the illusive Royal Bengal Tiger and the equally shy leopard.

The bird life in the park has been described by visitors as some of the best in India as various beautiful species of avifauna are found here such as the malabar pied hornbills, painted stork, long-tailed shrikes, kingfishers, blue jays and birds of paradise as well as crested serpent eagles, changeable hawk eagles and vultures.

The picturesque Pench River, which winds its way through the park, is a magnet for all birds, particularly during the winter migration when the area teems with visitors including Brahmini ducks and batheaded geese. Lying on the southern slopes of the Satpura ranges, the park covers just over 757 sq kms and is two hours by road from Nagpur. While still known locally as Pench National Park, its name was changed in November 2002 to Indira Priyadarshni Pench National Park in honor of the Late Prime Minister of India, Indira Gandhi. The park is open from 16th October till 30th of June every year.
Safari in Pench
Safari in Pench National Park is conducted in Jeeps for sighting the majestic tigers.
Best Time to Visit
The park remains open from 16th October till 30th of June every year.
How to Reach
By Air: Nagpur is the nearest airport, which is around 70 kms away from the park.

By Train: The nearest railway stations are Seoni (30 km) and Nagpur (70 km).

By Road: From Ramtek city, the park is about 35 kms away from the park.
---
Recommended Accommodation in Pench
Itineraries including Pench National Park:

---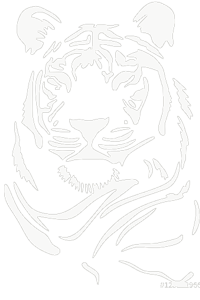 Best Season:
Mar - May , Nov to Feb
Location:
Karnataka, India