Corbett National Park
Corbett, one of the oldest national parks in India, is located in the beautiful Ramnagar town of Uttarakhand. It was set up in the year 1936 and earlier known by the name Hailey National Park. Post Independence, the name of the park was then changed as the Ramnagar National Park. In the year 1956, the park was renamed as the Corbett National Park. The park boasts of the dense forests, picturesque views and exotic flora and fauna that enthrall the tourists.
Located in the foothills of the snow-draped Himalayas, the Corbett National Park is arguably one of the most awe-inspiring national parks in India. It was named in honor of late Jim Corbett, a legendary figure in the conservation history of India who played an important role to create the reserve. The park spans across some 920.9 square km and has grown substantially in size, since being declared India's first Project Tiger Reserve in 1973.
Wildlife at Corbett
Corbett National Park has more than 50 species of mammals, 585 species of birds and 25 species of reptiles, but the park is known for its elephants and leopards, even more than its tigers. Many kinds of deer, namely chital (spotted deer), sambar (Indian stag), chinkara (Indian gazelle), pada (hog deer) and muntjac (barking deer) are found in the park.

Elephant herds comprising tuskers, females and calves are commonly seen. Leopards are mainly found in the higher reaches of the park. Other feline species found are leopard cats, jungle cats, the rare fishing cat, and caracal, to name a few. Sloth bears, wild boars, monkeys, wild dogs, jackals and mountain goats also inhabit the park.

The aquatic reptile population in the park consists of mugger (Crocodylus palustris) and gharial (Gavialis gangeticus) crocodiles, while Indian rock pythons, Russell's vipers, cobras, king cobras and common kraits are some of the snakes found in the park. Bird life includes parakeets, flycatchers, babblers, cuckoos, robins, bulbuls and Great Pied hornbills, warblers and finches amongst other rare Himalayan birds.

The Corbett National Park is also a favorite destination among the fishing enthusiasts, with opportunities to catch the Mahseer and Cat Fish.
Safari in Corbett
Safaris in Corbett are conducted through 4WD Jeeps. Elephant safaris are also available. It is important to note that the permit or advance booking for the jeep and elephant safari is absolutely necessary. The permits can be booked online in a hassle-free manner.
Best Time to Visit
The best time to visit Corbett is from Mid-November to early May. The park remains open from mid-November to mid-June.
How to Reach
By Air: The nearest airport is the Dehradun Airport, which is around 110 kms away.

By Train: Ramnagar is the closest railway station, which is just 12 kms away from the park.

By Road: The Corbett National Park is approximately 234.2 kms/ 5 hour drive from Delhi.
---
Recommended accommodation in Corbett
Itineraries including Corbett National Park:

---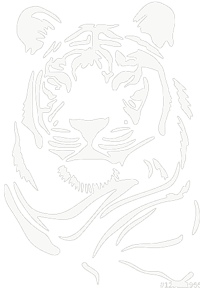 Best Season:
November to March
Location:
Uttarakhand, India