Chitwan National Park
The Chitwan National Park (earlier called the Royal Chitwan National Park) is Nepal's first and most famous national park is situated in the Chitwan Doon or the lowlands of the Inner Terai region. Covering an area of 932 sq km. the Chitwan National park includes hilly areas of the Siwalik Range covered by deciduous sal forest. One fifth of the park is made up of the floodplains of the Narayani, Rapti, and the Reu Rivers and is covered by dense tall elephant grass interspersed with riverine forests of silk cotton (kapok), acacia and sisam trees.
Wildlife at Chitwan
This ecologically diverse area is the last remaining home in Nepal for more than 300 of the endangered Asian one-horned rhinoceros and harbours one of the largest populations of the elusive and rare Royal Bengal tiger. Besides rhino and tiger, The Chitwan National Park, also supports a great variety of flora and fauna. There are four species of deer, spotted chittal, leopard, sloth bear, wild boar, rhesus monkey, grey langur monkey, wild dog, small wild cats, the white stockinged gaur (the world's largest wild cattle) and many other smaller animals that make the Chitwan National Park their home.

The swampy areas and numerous oxbow lakes of Chitwan provide a home for marsh crocodiles. In a stretch of the Narayani river is found one of the few remaining populations of the rare and endangered fish-only eating gharial, or Genetic crocodile. Here also is found one of the world's four species of freshwater dolphins.

Some of the resident specialities are several species of woodpeckers, hornbills, Bengal florican, and red-headed trogons. Winter birds such as waterfowl, Brahminy duck, pintails and bareheaded geese, amongst many other cold weather visitors are drawn by the sanctuary of the park's rivers. In the summer the forest is alive with nesting migrants such as the fabulous paradise flycatcher, the Indian pitta and parakeets.
Safari at Chitwan
Safaris in Chitwan are conducted in Jeeps and on Elephant back.
Best Time to Visit
While the Park is open through out the year, the best time to visit Chitwan is from October to March.
How to Reach
By Air: Chitwan is located about 175 kms / 6 hours' drive away from Kathmandu. Also, there are flights operating from Kathmandu to Bharatpur and Meghauli, both of which are about 2 hours' drive away.

By Road: There are buses and jeeps available from Bharatpur, which is just 10 kms away from the park.
---
Recommended accommodation in Chitwan
Itineraries including Chitwan National Park:

---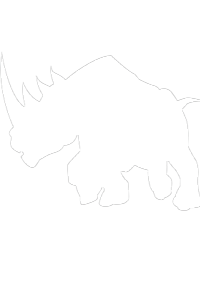 Best Season:
October to March
Location:
Chitwan , Nepal