4 Days Birds and Tigers Tours
Tour Duration

Places Covered

Bharatpur(1) > Ranthambore(2)
The short 4-day Birds and Tigers tour include wildlife safari at the famous Keoladeo Bird Sanctuary in Bharatpur and the world-famous Ranthambore Tiger Reserve. This short safari is bound to appeal to travelers seeking to get up close with the Birdlife and Wildlife in I read more...
All about 4 days birds and tigers tours
The short 4-day Birds and Tigers tour include wildlife safari at the famous Keoladeo Bird Sanctuary in Bharatpur and the world-famous Ranthambore Tiger Reserve. This short safari is bound to appeal to travelers seeking to get up close with the Birdlife and Wildlife in India.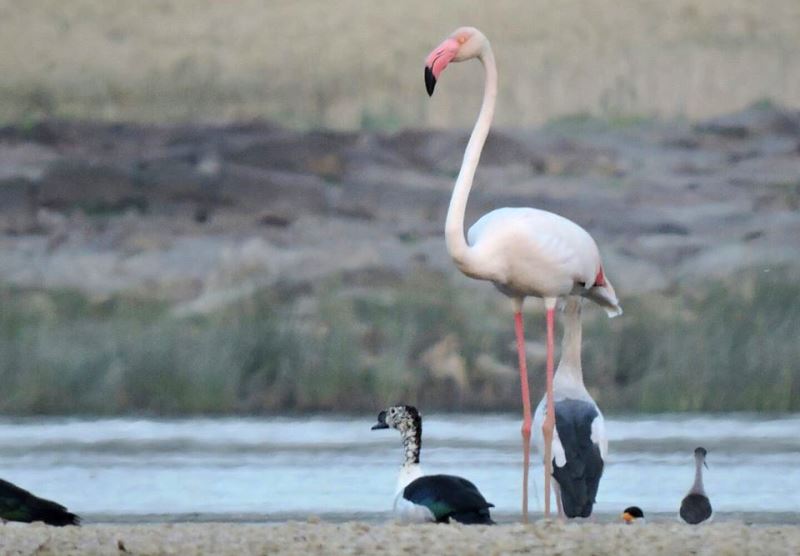 Day 1

Delhi - Bharatpur

Arrive at Delhi International Airport. Upon clearing Customs and Immigration, you are met by our representative who will present you with a welcome pack including all necessary documentation and drive straight to Bharatpur (220 kms/4 hrs), offering undoubtedly the best bird watching in India. Bharatpur: Now known as Keoladeo Ghana National Park, the Bharatpur Bird Sanctuary, situated in the North Indian state of Rajasthan (actually very close to Agra) is without question one of the finest bird-watching locations in the world. The UNESCO World Heritage Site is a reserve that provides diversity and abundance of birdlife only equaled in Africa and keen birdwatchers are often overwhelmed by the sheer number of birds present. Notable species amongst the throngs of nesting Painted Storks, White Ibises, Darters and Spoonbills are specialties such as the threatened Black-necked Stork, Comb Duck, and the elusive Spotted Creeper. Thousands of ducks crowd the marshes and pools and include, amongst the more familiar species, hundreds of Ferruginous and Lesser Whistling Ducks plus smaller numbers of Red-crested Pochards and Spotbilled Ducks. Both White and Dalmatian Pelicans may occur and large numbers of Common Cranes along with smaller numbers of Sarus Cranes use the reserve in which to winter. Bharatpur has also been famous as the winter hideaway of the very rare Siberian Cranes, though the sighting of these has reduced considerably in recent years. Bharatpur also provides unrivaled opportunities for observing a large range of raptors, including Spotted, Imperial, Steppe and Tawny Eagles, as well as a host of vultures. Bharatpur is also known for the sighting of rare bird species such as Orange-headed Ground Thrush, Dusky Warbler, Marshall's Iora and Large-tailed Nightjar. Other wildlife inhabiting the Bharatpur Sanctuary includes the rare and beautiful Blackbuck, Indian Smooth Otter, Fishing Cat, Soft-shelled Turtle and Indian Python. Nilgai, Sambar, Spotted Deer and Rhesus Macaques . A very interesting feature of Bharatpur is the way game rides are done on cycle rickshaws. You could also take a cycling or walking tour of this park. Upon arrival check-in at the Bagh. The Bagh: The Bagh is a heritage hotel set in 12 acres of beautiful gardens, very close to the Bharatpur Bird Sanctuary. The hotel's twenty-three rooms are located in three different residential complexes. A restaurant, banquet hall, coffee shop, library, and a gym, all situated in a verdant orchard, allow guests to enjoy solitude and companionship in restful indoor and outdoor spaces. Each of the Bagh's twenty-three rooms is unique. Spacious bathrooms, luxurious fabrics, fine furnishings and all modern-day amenities, let the weary traveler retreat and recoup after a day of sightseeing and bird watching. Gulmohar, the main restaurant, specializes in the wonderful vegetarian cuisine of the Braj region. With over fifty species of flora, including fruiting trees and flowering plants which attract birds, small animals and insects, guests can enjoy quiet walks in the garden and commune with nature. The handsome buildings made in local stones are designed to merge with their natural surroundings. Works by contemporary Indian women artists are displayed throughout the complex. A stroll through the Bagh's garden and buildings leads a visitor through the realms of nature and art. An afternoon rickshaw ride into Bharatpur Bird Sanctuary. Bird watching tours in Bharatpur are organized on Cycle rickshaws. Local guides and naturalists are at hand to enhance the experience. Overnight at The Bagh

Day 2

Bharatpur - Ranthambore (240 kms/ 05 hrs)

In the morning after breakfast, get assistance with a drive to Ranthambore National Park. Ranthambore: The most conveniently located National Park in the North Indian state of Rajasthan, is considered by many to be one of India's most beautiful national parks. The Ranthambore National Park is one of the prime examples of Project Tiger's conservation efforts in Rajasthan. It covers an area of 400 sq km with many steep crags embracing a network of lakes and rivers. Atop one of these hills, the 10th century Ranthambore Fort stands like a silent sentinel. The fortress is listed among the Hill Forts of Rajasthan that have been granted the status of UNESCO World Heritage Sites. The terrain is a blend of impregnable forests and open bushland. The forest is the typically dry deciduous type with dhok being the most prominent tree. Ranthambore is best known for its tiger population, and tiger sightings are common here. Apart from tigers, the park has its share of panthers, too. Kachida Valley is believed to be the place to sight these rather elusive cats. One can also find marsh crocodiles, hyenas, jungle cats and sloth bears apart from Chital, Nilgai, and Chinkara. The avian population comprises of black storks, quails, Bonelli's eagles, spur fowls, crested serpent eagles and painted storks. During the winter months, the park attracts a lot of migratory birds, including a variety of ducks. It is the ideal park for wildlife photography. Upon arrival check-in at Nahargarh, Ranthambore Nahargarh: The impressive Nahargarh Ranthambore is a royal retreat at the Ranthambore National Park. The palace hotel finds mention among the best heritage hotels in Rajasthan. The accommodations are meant for royal pampering as they are a careful mix of modern amenities and lavish Indian furnishings. The multi-cuisine restaurant serve mouth-watering Indian dishes as well as international cuisine. Bar, reading cum hall, lounge, and other facilities add to the thrill of your stay. Overnight stay in Ranthambore.

Day 3

Ranthambore

Early morning & evening game safaris into the Ranthambore National Park. Safaris in Ranthambore are organized in jeeps and open-air mini trucks, and local guides and naturalists are at hand to enhance the experience. Overnight at Ranthambore.

Day 4

- Ranthambore – Delhi and Depart

Early morning game safari at Ranthambore National Park. Later transfer to Sawai Madhopur (Nearest railway station for Ranthambore) Railway station to board the train for Delhi (1230/1845 hrs). On arrival in Delhi, avail transfer to the Delhi International airport to connect your flight home.
Price
Start from: USD 768 Per Person
---
Accommodation
Important Information
Small supplements may apply for travel between 20th December' and 05th January'.
The figure quoted above is net per person in US Dollars.
The tour package inclusions and exclusions at a glance
Whats included in this tour
Items that are covered in the cost of tour price.
Accommodation on twin sharing bed and breakfast basis in Bharatpur and on Full Board Basis (including all meals) in Ranthambore.
All arrival-departure transfers and land transportation using an aircon car exactly as per the itinerary.
Game rides along with an English Speaking Naturalist and including entrance fee to the parks exactly as mentioned in the Itinerary.
Aircon First Class train tickets for the sector Sawai Madhopur - Delhi