Bardia National Park
The Bardia National Park, Nepal's second most famous wildlife reserve, is situated on the eastern banks of the Karnali river, about 400 km west of Kathmandu. The park is 968 sq km in area and extends from the Churia hills southward to the gentle slopes of the "Bhabhar'. The higher grounds of the Churia have dry deciduous forest of mostly hardwood sal. The porous slopes of the Bhabhar support large open grasslands known locally as 'Phantas'. These are some of the last remaining grasslands that once covered much of the Genetic plains.
The western end of the Bardiya is bounded by numerous water-ways of the Karnali which have created many large and small gravel islands. These islands and much of the lower ground area covered by a mosaic of grassland and riverine forest of acacia, sisam and the large buttressed silk cotton trees. In spring, the silk cotton blooms and the forest comes alive with scarlet flowers.
Wildlife at Bardia
Bardiya is the home of a wide variety of animals, many of which live in and around the Phantas. These open grasslands such as Baghora and Lamkoili are the best places to view animals. The most conspicuous of which is the spotted deer. Other ungulates include black buck, hog deer, samber deer, wild boar and barasingha or swamp deer. Two species of monkeys, the langur and the rhesus macaque are also present. The park is famous for its small herds of wild elephants which are rarely seen. The park also boasts a small population of the rare gharial, the marsh mugger crocodile and the Genetic dolphin.

The island of the Karnali river harbours the sub-continent's largest antelope species, the nilgai or blue bull. The Karnali and Babai rivers attract a large number of wintering waterfowl along with resident species such as herons, kingfishers and wall creepers. More than 350 bird species have been recorded in Bardiya, truly a bird watcher's paradise.
Safari at Bardia
Safaris in Bardia are conducted in Jeeps and on Elephant back.
Best Time to Visit
Bardia National Park is open from October to June and remains closed from July to September each year, due to monsoon season. The best time to visit Bardia is from October to early April.
How to Reach
By Air: There are regular flights operating from Kathmandu to Nepalgunj, which is the nearest airport for Bardia and is about 4 hours drive away. By Road: Bardiya can also be reached from Kathmandu (12-14 hours drive) and Pokhara (8-9 hours drive).
---
Recommended accommodation in Bardia
Itineraries including Bardia National Park:

---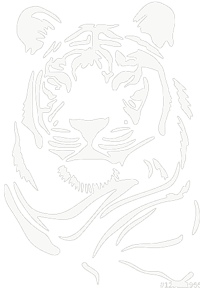 Best Season:
October to March