Sunderbans National Park
The Sundarbans National Park, a UNESCO World Heritage Site is located in the Eastern Indian state of West Bengal, bordering neighboring Bangladesh. It is a vast area covering around 4264 square kms in India alone, making it one of the largest Tiger Reserves and National Parks in the country.
The park is covered with mangrove forests of which there are three main zones, classified by the level of salinity in the soil and water. Fishing, timber extraction and honey collection are the main human activities allowed within the Sundarbans.
Wildlife at Sundarbans
The main attraction of the Sundarbans tour is the Tiger of which the delta harbors the largest single population in the world estimated at about 400. The animals inhabiting this mangrove wilderness have become adept at living a semi-aquatic lifestyle.

The mangroves of the Sundarbans National Parks also provide cover for large reptiles such as the Monitor Lizard, Estuarine Crocodile and the Olive Ridley Turtle, the latter the subject of a conservation program in the park.
Safari in Sundarbans
Wildlife viewing safari in Sundarbans is conducted by boat only.
Best Time to Visit
The best time to visit Sundarbans is from mid-November to early March. The park remains open from September to May.
How to Reach
By Air: Kolkata is the nearest airport, which is about 112 kms away from the park.

By Train: Canning is the closest railhead located around 48 kms from the Sundarbans.

By Road: The roads are excellently connected with various cities and towns such as the Sonakhali (100 kms), Raidighi (76 kms), Canning (64 kms), and Najat (92 kms).
---
Recomended accomodation in Sunderbans
Itineraries covered:

---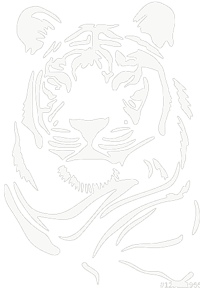 Best Season:
September to March
Popular Location:
State of West Bengal, India