Gir National Park
The Gir National Park, home of the Asiatic Lions, is located in the Junagadh district of Gujarat. Gir was declared as a national park in the year 1975. The park is also known by the name Sasan Gir Wildlife Sanctuary. It is the only place in the world where the Asiatic Lions are found, once considered as extinct.
The park covers the area of around 1412 sq. kilometers that also embraces a rugged terrain of low hills and stretches of scrubby grassland interspersed with meandering rivers. The vegetation consists of mixed deciduous forests containing Teak, Jamun, Tendu and Dhak trees. Acacias grow commonly in the drier areas and there are also occasional Banyan trees, much favored by many bird species during the fruiting period.
Wildlife at Gir
The Lions of the Gir Forest enjoyed a long history of protection from the former local rulers and it is undoubtedly due to their actions that a relict population has been able to survive. A disastrous drought brought the lion numbers down to a mere 20 by the start of the 20th Century, but since then their fortunes have prospered and it is estimated that there are now around 400 of them in the park. The park also supports a great diversity of mammals including Sambar, Chital, Nilgai, Chinkara, Four-horned Antelope and Wild Boar.

The star attraction of Gir remains the Asiatic Lions, but there is also very good Bird watching in the park. Long-billed vulture, Indian white-backed vulture, red-headed (king) vulture, Eurasian griffon vulture, changeable hawk-eagle, crested serpent eagle, bonneli's eagle, greater spotted eagle, lesser spotted eagle, tawny eagle, steppe eagle, imperial eagle, Pallas's fish eagle, grey-headed fish eagle, osprey, peregrine falcon, laggar falcon, red-headed falcon, oriental honey-buzzard, white-eyed buzzard and other raptors have been seen in the sanctuary.
Safari in Gir
The safari in the park is conducted in 4WD Jeeps. During the safari ride, the tourists can explore the dense regions of the forest, see magnificent wildlife and click wonderful photographs.
Best Time to Visit
The Park is open from mid October to mid June each year. November and February are considered the best time for lion sightings.
How to Reach
By Air: The nearest airports are Diu (92 kms) and Rajkot (160 kms).

By Train: Junagadh and Sasan are the nearest railway stations, which are connected to the prominent cities and states of India.

By Road: Gir has an excellent network of roads from where the tourists can reach quite conveniently. The park is 60 kms away from Junagadh, 160 kms from Rajkot and 895 km from Ahmedabad.
---
Recommended accommodation in Gir National Park
Itineraries including Gir National Park:

---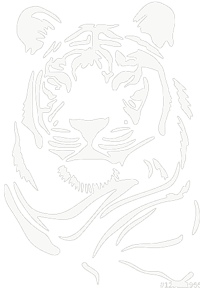 Best Season:
November to February