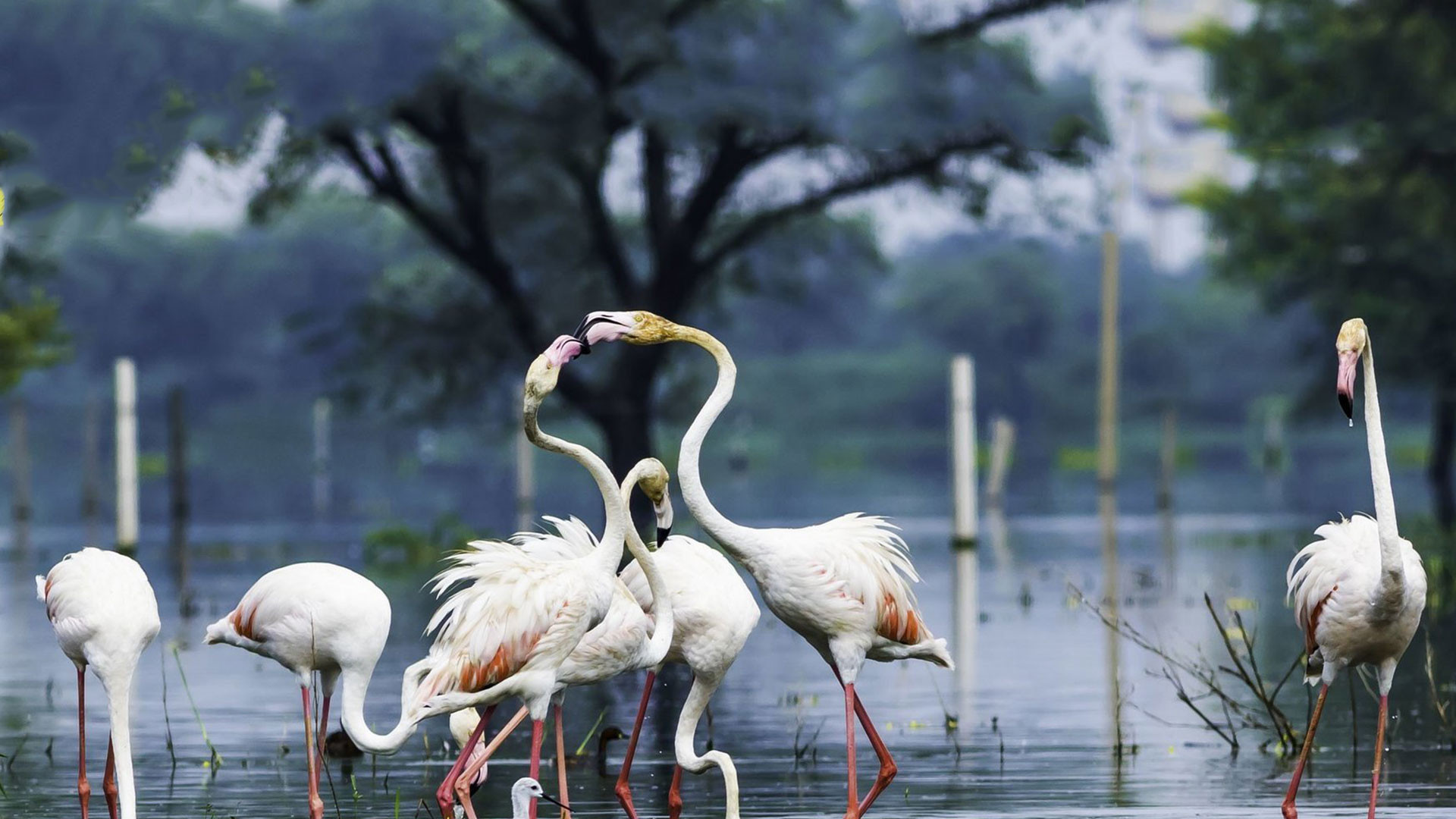 Explore Nature's Best at Bharatpur Bird Sanctuary
Haven for birds, the Bharatpur Bird Sanctuary also known as Keoladeo National Park is one of the best places for wildlife safaris in India. A UNESCO-recognized World Heritage, the natural paradise is located in Rajasthan. Its location, close to the capital, Delhi and on the route of the Golden Triangle Tour makes it one of the popular weekend getaways and holiday destinations.
Home to more than 366 species of birds, 379 species of plants, and around 30 mammals, the sanctuary is a wild haven. The bird population in the park includes species that migrate from Afghanistan, Turkmenistan, China, and Siberia only during winter. The native population as well as the migratory ones makes Bharatpur Bird Sanctuary an interesting getaway for bird watchers and wildlife photographers.
When making plans to explore nature's best at Bharatpur Bird Sanctuary, here is your guide.
Best Time to Visit Bharatpur Bird Sanctuary
Bharatpur Bird Sanctuary can be visited all through the year but the best time to visit is from October to March.
Opening timings: 6 am – 6 pm (summers) | 6:30 am – 5 pm (winters)
History of Bharatpur Bird Sanctuary
Keoladeo National Park, the present name of Bharatpur Sanctuary was formerly a duck shooting preserve of the Maharaja of Bharatpur. In the 1980s after seeing the diverse range of flora and fauna flourishing in the park, UNESCO declared it as a World Heritage Site. It is now a green haven for birds and animals.
Flora and Fauna of Bharatpur Bird Sanctuary
Bharatpur is a blessed lush oasis in the middle of the crowded getaways of Agra and Jaipur. The semi-arid forest has significant vegetation of medium size trees and shrubs. Kadam, Jamun, and Babul trees cover the major area with small amount of Kandi and Ber. The park has an aquatic vegetation of the park is rich and suffices the food requirement for waterfowl.
Bharatpur Sanctuary is one of Asia's finest birding areas, with over hundreds of resident and migrant birds. Once a duck-hunting reserve of the Maharajas, Keoladeo now sees a lot of birds such as cranes, pelicans, geese, ducks, eagles, hawks, shanks, stints, wagtails, warblers, wheatears, flycatchers, buntings, larks, and pipits.
The 29 sq km area of the bird sanctuary, Bharatpur is not just known for birds. It is also a great place to watch mammals like the golden jackal, jungle cat, nilgai, sambar, and wild boar. It's a treat to watch them play, pounce and move around freely in their natural habitat. During the month of winter, pythons can also be found moving around sluggishly.
Watch out for: Demoiselle, the rare Siberian Cranes, Striped Hyaena, Fishing Cat, and Blackbuck
Bird Safari at Bharatpur National Park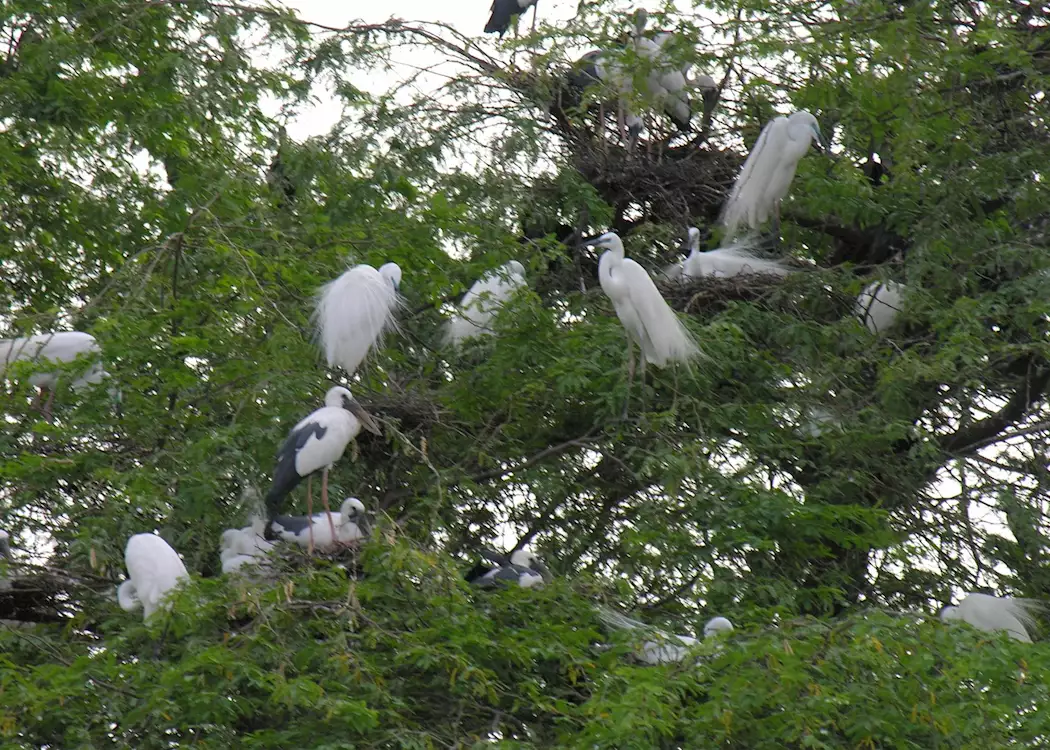 Bird safari makes for the most surreal experience at Bharatpur sanctuary. Bharatpur wildlife sanctuary has spread over 29 sq km with well laid-out forest trails and can be easily covered on foot, a rickshaw, or a cycle. However, motor vehicles are not permitted inside the sanctuary premises. Add lots of excitement to your birding tour by going for an early morning or late evening boating trip. Make the most of your photography skills by taking candid shots of birds flying around.
Timings: 8 am – 5 pm all days; to get the best value of your time, plan an outing early in the morning or immediately after the sunset.