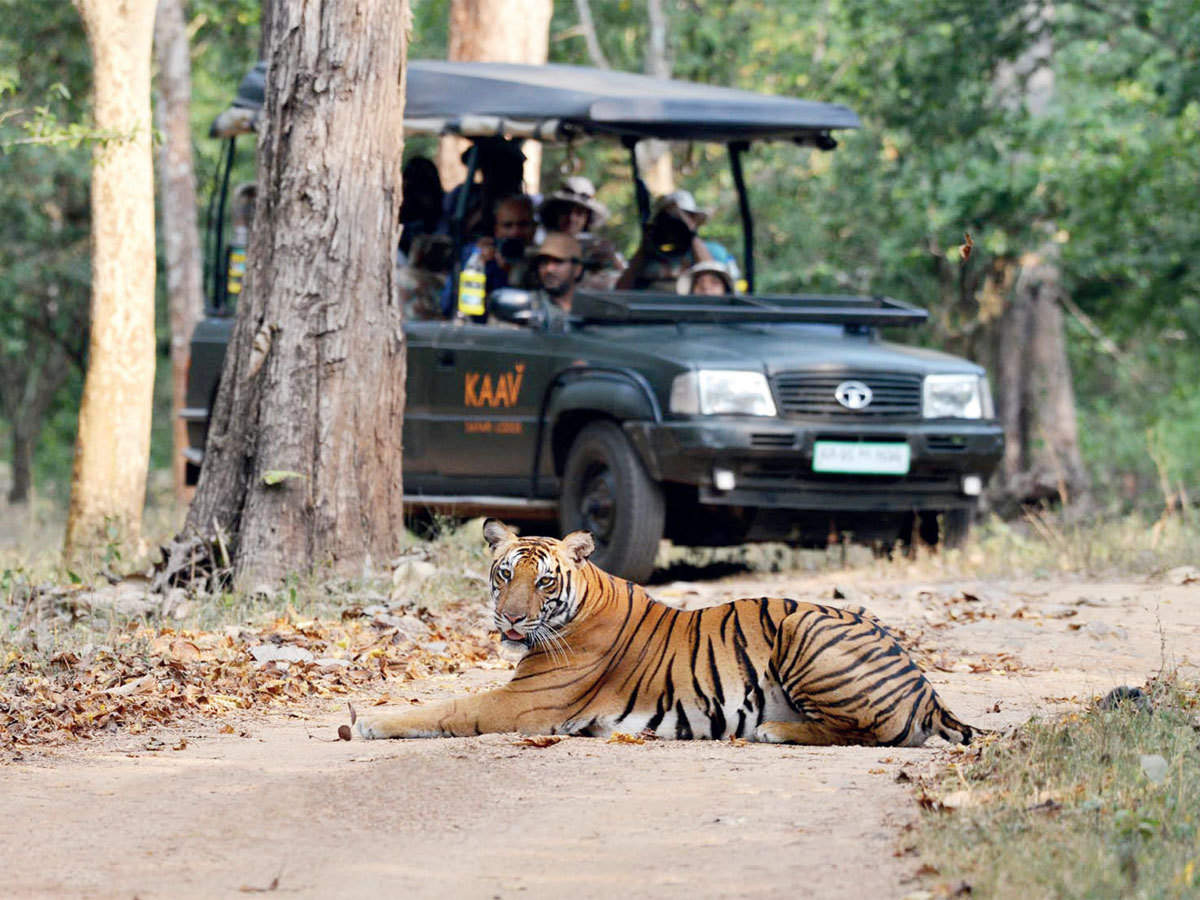 Tiger Safari in India at the Ranthambore National Park
A legendary reputation for tigers precedes India. The gorgeous country with its lush forests, national parks and wildlife sanctuaries invest in a safari experience like no other. Tiger safari in India offers a wildlife experience that by far is some of the best in the world. A billion-year-old forest, a thousand-year-old hill fort and the allure of tigers in the wild, to start with jungle safari in India, Ranthambore National Park is a thrilling option. Formerly the hunting grounds of royalty, the national park is a popular wildlife reserve that is sanctaury to wildlife. The popular tiger reserve in Rajasthan lies a short distance from Jaipur and is easily well-connected. Also it is a wonderful extension to a Golden Triangle Tour. Besides the exciting safaris, Ranthambore is well-known for stay at the luxury wildlife resorts. Ranthambore was a number of them.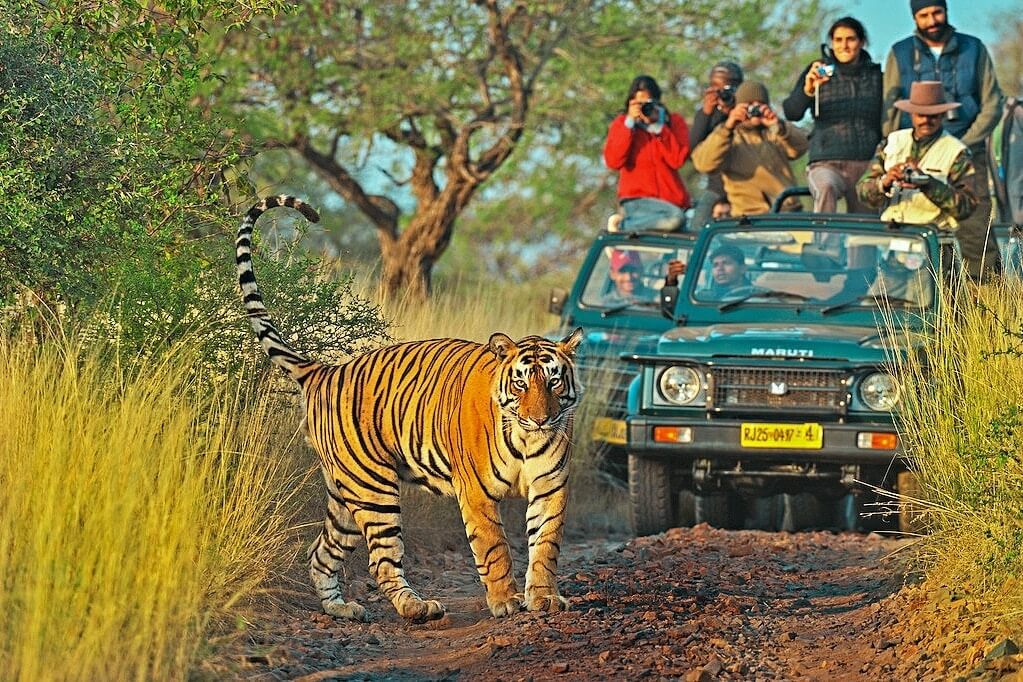 Why Choose Ranthambore for Tiger Safari in India?
For a start, Ranthambore is one of the largest national parks in Northern India and is widely considered to be one of the best places to see tigers. It's accessible from Delhi, Jaipur and Mumbai making it an easier spot to get to than some other wildlife destinations in the country, and the tourist infrastructure is therefore pretty well established with plenty of hotels etc to choose from.
It's not just tigers either, you'll get to see beautiful jungle landscapes as well as having the opportunity to spot all kinds of other wildlife – from bears and leopards to monkeys and wild boars to name just a few of the species that live in the park.
Ranthambore National Park is best known for its high tiger population. The visitors to the park can easily see the tigers roaming freely or playing with their cubs and click wonderful pictures with their camera. Apart from the tigers, the national park has its share of panthers too. Kachida Valley is believed to be the place to sight these rather elusive cats. One can also find Marsh Crocodiles, Hyenas, Jungle Cats and Sloth Bears, Chital, Nilgai, and Chinkara.
The Ranthambore National Park also houses a large avian population comprising of Black Storks, Quails, Bonelli's Eagles, Spur Fowls, Crested Serpent Eagles and Painted Storks. During the winter months, the park attracts a lot of migratory birds, including a variety of ducks. The park is a heaven for the wildlife photography lovers as they can get a wonderful opportunity to capture the enchanting beauty of the nature and amazing wildlife.
Wildlife Safari in Ranthambore
Tourists have an option to enjoy a jeep or canter safari to explore the park. Tiger safari is conducted in a 6 seater jeep and 20 seater open top canters. A very important point to be considered here is that the Jeep Safari in Ranthambore must be pre booked well in advance, since the park authorities limit the number of jeeps entering the Park. Another prominent thing to remember here is that the safari timings may change according to the season. For instance, during winter season, the entry and exit timings tend to vary primarily because of the short daylight hours.
Best Time to Visit
The Park remains open from 1st October to 30th of June every year. The best time to visit Ranthambore would be from November to March as far as the weather is concerned.
How to Reach
By Air: Jaipur is the closest airport to the Ranthambore National Park, which is around 180 kms away from Jaipur city.
By Train: Sawai Madhopur is the nearest railway station connected to all the major regions of India like Delhi, Mumbai, Jaipur, etc.
By Road: The park is just 11 kms away from Sawai Madhopur and one can hire private cabs or take state transport buses to reach Ranthambore conveniently.
Our suggested itineraries:
Tigers and the Golden Triangle
Bandhavgarh, Ranthambore and the Golden Triangle
Wild Wonders of The North India and The Taj Mahal
Birds, Tigers and The Taj Mahal
4 Days Ranthambore Extension
Tigers, Leopards and Luxury Rajasthan